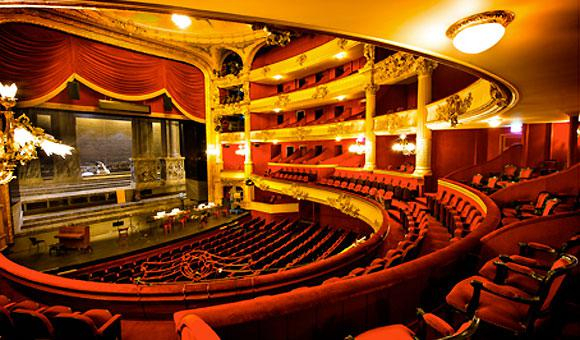 Cinema from Wallonia and Brussels is internationally recognized, with two-time Cannes Palme d'Or winners Jean-Pierre and Luc Dardenne, Marion Hansel, Jaco Van Dormael, Bouli Lanners and Joachim Lafosse.
Benoît Poelvoorde, Déborah François, Olivier Gourmet, Cécile de France, Natacha Régnier, Jonathan Zaccaï have also established themselves as reliable players.
One very beneficial incentive (the tax shelter) sustains investment (including overseas investment) in Belgian cinema. Organizations such as Wallonie-Bruxelles Image (which promotes productions from Wallonia and Brussels at foreign festivals and markets) and Wallimage (financial fund) help to sustain the cinematography industry. Numerous specialist companies can also bring their expertise to audio-visual creations at different stages throughout the production chain. These companies are united within the Twist cluster.
Music, dance, and the Wallonia-Brussels theater are well known on international stages and at major festivals, thanks to Saule, Ghinzu, Charleroi/Danses and Fabrice Murgia. However, the jazz players are not to be outdone by Eric Legnini, Philip Catherine and Steve Houben.
In terms of classical music, groups such as the Liège Philharmonic Orchestra and the Royal Opera of Wallonia, offer a varied, internationally renowned program, with frequent overseas tours.
Le Chat by Philippe Geluck regales fans of the absurd and is a worthy successor to Tintin, Spirou, Gaston Lagaffe and the Smurfs.
The art market has created its own stars: Michel François, Patrick Corillon, Ann Veronica Janssens and Pierre Alechinsky continue to fascinate their fans. Marcel Broodthaers is the symbolic father of contemporary artists. Jacques Charlier is as entertaining as ever.
Architecture, design and fashion are earning a growing reputation, thanks to Pierre Hebbelinck, Philippe Samain, Xavier Lust, Alain Berteau and Jean-Paul Lespagnard.
All the artists in the Wallonia-Brussels region are happy to appear on international stages or to exhibit anywhere in the world.
For your reference: the websites of the agencies responsible for making our cultural networks international.
Music: www.wbm.be
Theatre/dance: www.wbtd.be
Cinema: http://www.wbimages.be
Design/fashion: http://www.wbdm.be (with a database of fashion creatives and designers)
Architecture: http://www.wbarchitectures.be (with a database of architects)